Solar System Installation Quality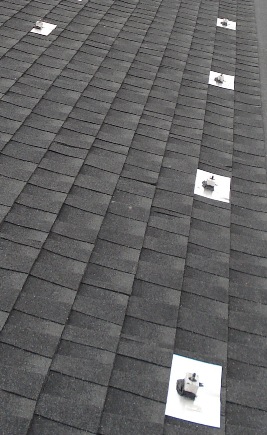 Anchors:
Properly flashed roofing anchors are critical to a high quality solar installation. It's hard to calculate the value an array adds to a structure if the roof leaks.
On CES installations, all roof penetrations are properly flashed with a roofing system correctly designed to work with the type of roof in question.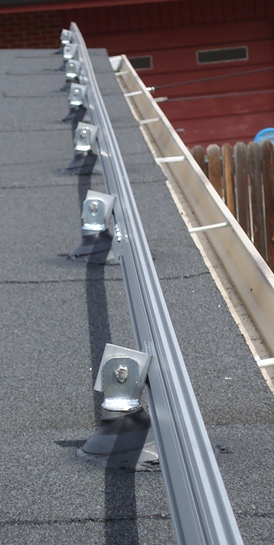 Rail:
The module mounting rails carry all of the wind and snow loads from the modules into the anchors. It is critical that they be designed and installed correctly to ensure the large investment represented by a solar array will remain safe and productive throughout its 25+ year life span.
All CES installations feature 6061-T6 aircraft-grade aluminum rails that will handle the significant wind and snow loads often seen by solar arrays in the Rocky Mountain Region.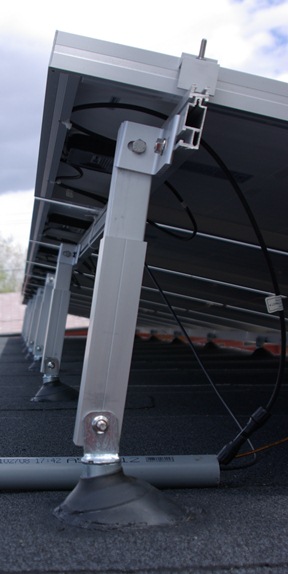 Hardware:
All hardware on a solar installation must be specified with the system's 25+ year life span in mind. All fasteners must be stainless steel in order to maintain their strength after years of rain and snow.
All bracketry must be stainless steel or aircraft-grade aluminum to ensure it has the necessary strength and corrosion resistance.
All hardware specified on CES installations meet these high standards to ensure they will last the full life of the array.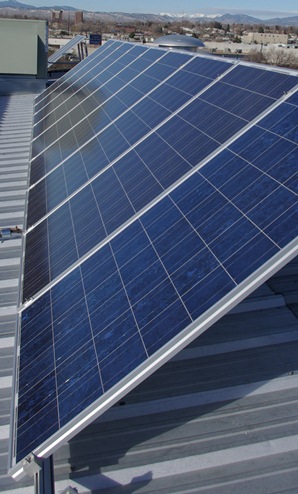 Modules:
Modules are, of course, the heart of any solar array.
At CES, the only modules we offer for sale are of extremely high quality. Only modules featuring full aircraft-grade aluminum frames and high impact glass meet our standards.
Unfortunately, there are no "soft" or "flexible - shingle type" solar modules that meet our requirements for high temperature output stability and solar array life expectancy.
We're picky about our modules to ensure our customers are happy with their arrays.
















Wire:
The correct wire is key to installed system efficiency.

All wire installed by CES is typically 2 sizes larger than required by the National Electrical Code ensuring our customers will have highly efficient installations.