Commercial Photovoltaic System Installations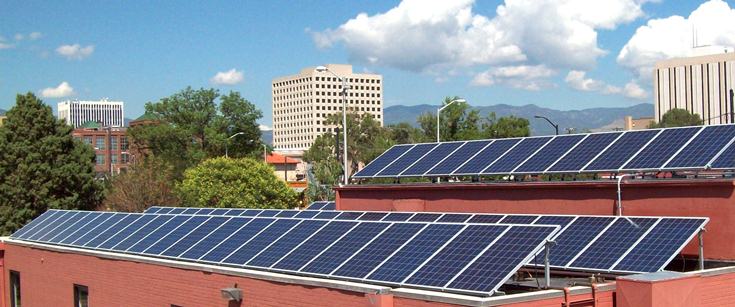 Commercial photovoltaic and wind turbine system installations are available from 1,000 Watts (enough power for 2 refrigerators or 10 "old fashioned" 100 Watt light bulbs) up to 100,000 Watts (enough to easily power 20 households).

Systems are always grid-intertied, allowing the business owner to sell power back to his or her power company (see net metering page).

Complete Engineering Solutions, LLC designs custom commercial systems to meet our commercial customers' specific needs.

Contact us for a free survey and proposal.